Fantasyexpo Cup – qualifying tournament for the BLAST Premier Showdown for teams from Western Europe
Gaming agency Fantasyexpo, as an official partner of BLAST, presents plans for the development of the Fantasyexpo Cup for Western Europe, which includes countries such as: Poland, Germany, Great Britain, France, Italy, Austria, Switzerland and Liechtenstein
This year's BLAST Premier series opens even more to teams with an ambition to compete at the highest level. BLAST continues and expands cooperation with partners to give teams from almost all over the world a chance to compete. Selected partners will organize events, which will be a qualifying way to this year's BLAST Premier Showdown tournaments – both spring and autumn, which are a part of a cycle with $4.250.000 prize pool.
 
One of the partners is a gaming agency Fantasyexpo, which will take care of the games for Western Europe, which includes the following countries: Poland, Germany, Great Britain, France, Italy, Austria, Switzerland and Liechtenstein. Fantasyexpo has been cooperating with BLAST for over 4 years. During this time, both entities had the same goals in mind – professionalization and development of the esports ecosystem. After organizing the BLAST Rising tournament last year, polish company gained the trust of the international brand and will take care of the organization of the games for one of the most important regions in the Counter-Strike scene.
We are glad that we can cooperate with Fantasyexpo again. They have a proven and documented experience in creating amazing Counter Strike events in cooperation with the most talented teams in Western Europe. Our goal in 2021 is to make BLAST Premier the most open and accessible tournament series on the scene. By working with leading regional partners such as Fantasyexpo, we are able to achieve this, because hundreds of teams have a chance to take part in the spring event.  
Andrew Haworth, Commissioner for BLAST Premier
 
We have known each other with our BLAST partners for 4 years now. I am happy that together we can have a positive impact on the european esport's market. Thanks to our cooperation, local leagues from Poland, Germany, France, United Kingdom and Italy will have a chance to offer their teams an opportunity to play on the highest level. For Fantasyexpo it is also an incredible opportunity to gain even more experience with international events.
Krzysztof Stypułkowski, Co-Founder Fantasyexpo
In the Fantasyexpo cup there will be eight teams competing. In the spring edition three invites have been given, to teams such as: mousesports and FunPlus Phoenix because of their high position in the HLTV ranking, and to Polish Esport League's champion – MAD DOG'S PACT.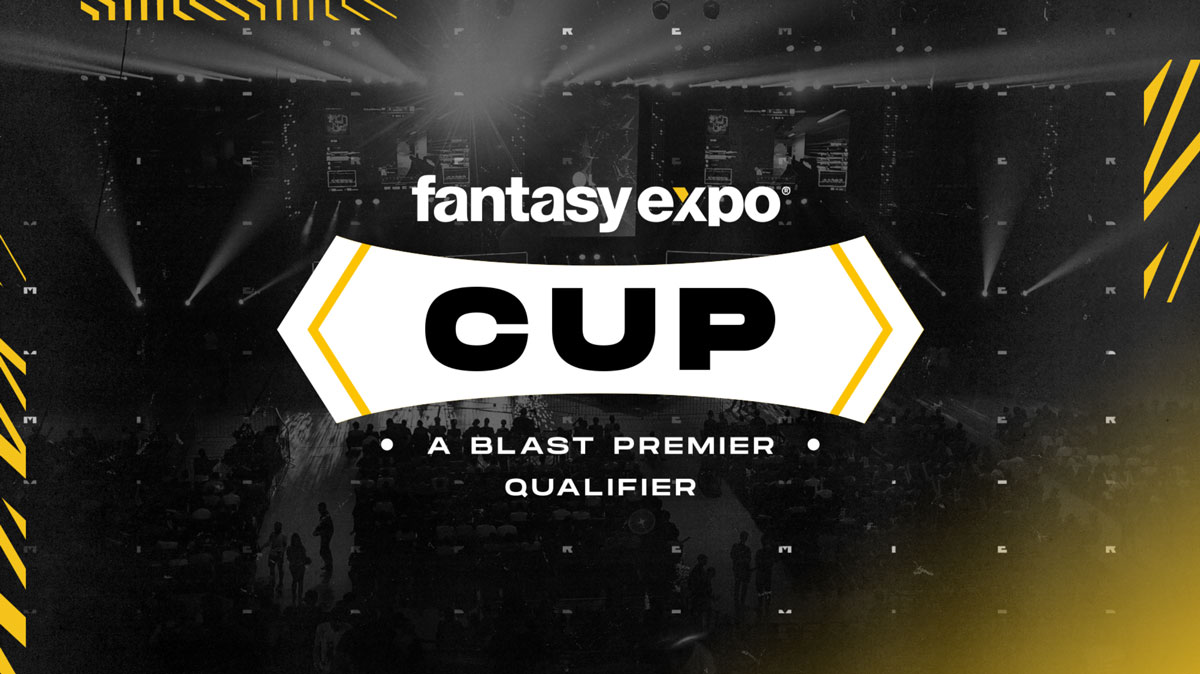 The last chance open qualifiers will be held on March 19-20. All of the teams from Western Europe will be able to take part in the tournament. It will pick the team that will finalize the list of participants in the Fantasyexpo Cup.
Finally, eight teams will fight for an opportunity to advance to BLAST Premier Showdown which will take place on March 23-25. The best team which will get the spot in the Spring Showdown, will also get a $25.000 from BLAST in order to support the teams from outside the world's top.
The official broadcast of the Fantasyexpo Cup will be on the 
BLAST TV
 channel. Live coverage of each qualifier will be possible to follow on the channels of selected entities in each region.
Set of open qualifiers links:
DACH
http://bit.ly/FE_Cup-DACH-Qualifier-1
http://bit.ly/FE_Cup-DACH-Qualifier-2
UK
http://bit.ly/FE_Cup-UK-Qualifier-1
http://bit.ly/FE_Cup-UK-Qualifier-2
FR
http://bit.ly/FE_Cup-FR-Qualifier-1
http://bit.ly/FE_Cup-FR-Qualifier-2
Open
http://bit.ly/FE_Cup-EUW-Qualifier
Fantasyexpo is a leading European gaming agency. The experience gained over the past years, as well as our own resources, developed strategies and proven tools help us achieve the planned goals in a creative and original way. Fantasyexpo is run by enthusiasts of games and esports with a passion for creating ambitious and big projects. We are looking for new trends in the industry and we understand the player's needs very well.
BLAST – a global esports media network that provides world-class experiences and entertainment. Engaging programs from the studio, events in the halls, digital platforms or top-class multi-platform content. We create the most exciting and breathtaking moments in esports. Check out BLAST Premier, our international CS: GO tournament, where the best teams and well known stars compete for a prize pool of $ 4.25 million. The broadcast takes place in the entire world in over 100 countries, reaching over 150 million houses. Find out more on BLASTPremier.com