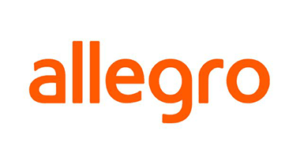 How to enter the largest auction site into the world of gaming? The recipe is simple – comprehensively!
This was also the main goal for the allegro.gg project – where the marketing campaign was carried out simultaneously on Facebook, Youtube, Instagram and during gaming events.
During specially prepared "garage auctions", gamers took advantage of exceptional promotions at the "fair of games", as well as took part in competitions, which were posted on the social media of our stars.
Branding of Allegro was visible not only in personalized posts placed on the channels of our influencers – but it also accompanied the official Polish transmission of the Starladder tournament and on dedicated stands during events such as Poznan Game Arena, where viewers had the opportunity to participate in tournaments organized especially for them.
1,000,000
likes of celebrity activities
10,000,000
views on Twitch
6,000,000+
impressions in social media